Tea Room Weddings
Tea Room Weddings are popular in the UK.
We had the pleasure of celebrating Rick and Helen's marriage here at the Secret Garden this past Sunday morning with a light tea room style reception that followed. This entire event was three hours long and was catered by the Dickens Coffee and Tea Room of Lake Mary, Florida. Everything was beautiful and the weather was too. Having the Dickens Tea Room cater the event added a genuine hint of England with their delicious dessert tray and sandwiches.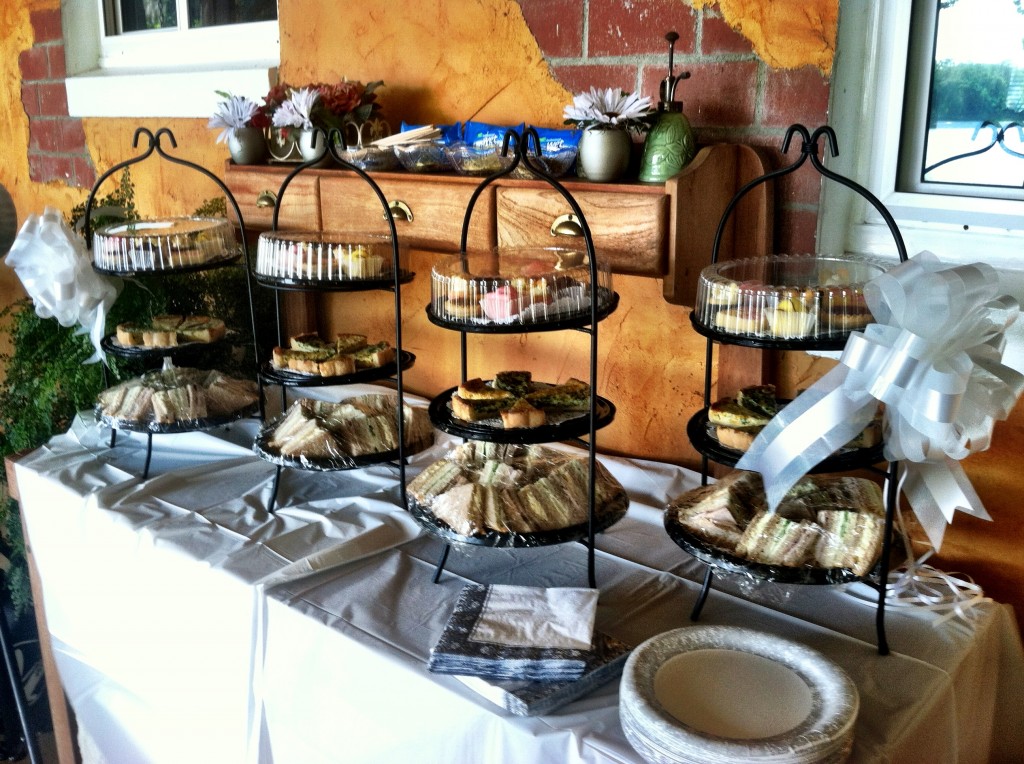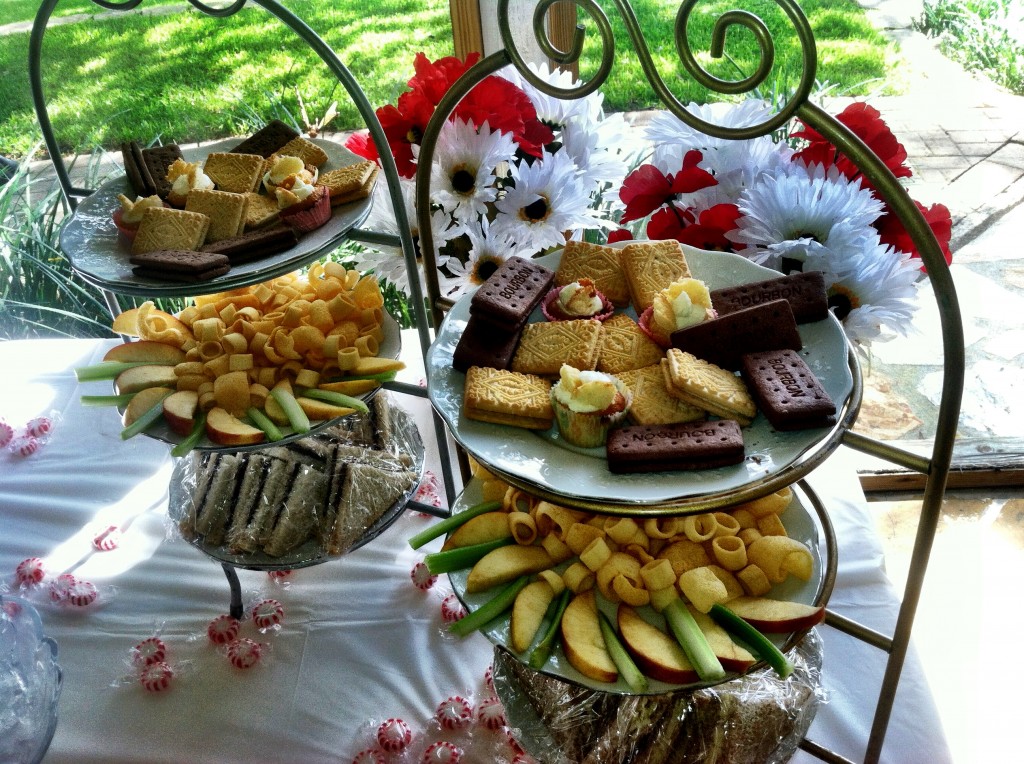 The groom's mom is an ordained minister and she performed their ceremony. It included a sand pouring of several different colors representing the blending of the bride and groom and their children.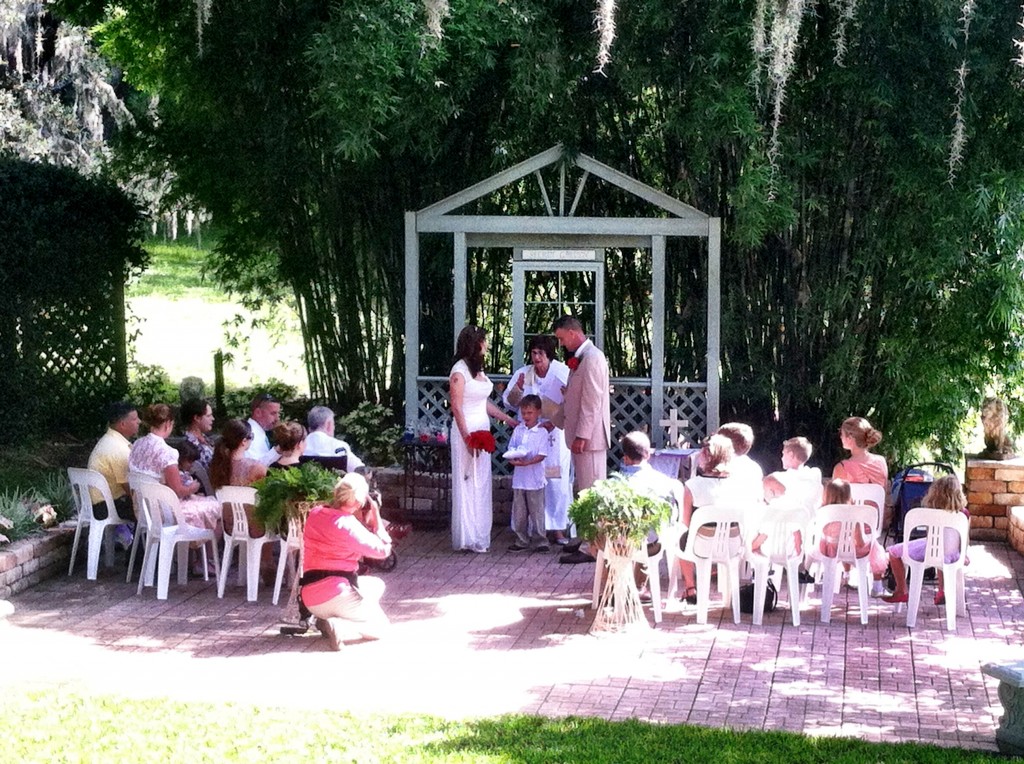 Hits: 38