Over the years, many people have commented on the 50 foot tall beautiful bamboo behind our ceremony area at The Secret Garden but this week we accommodated another popular request of having a Lake backdrop as an option to the bamboo. We are now happy to announce that the Secret Garden now has a scenic lake view wedding ceremony option.
It is our clients ideas that sometimes become implemented into our design and wedding planning. For this we are grateful and our future clients get to enjoy new added beautification projects that seem to always take place here.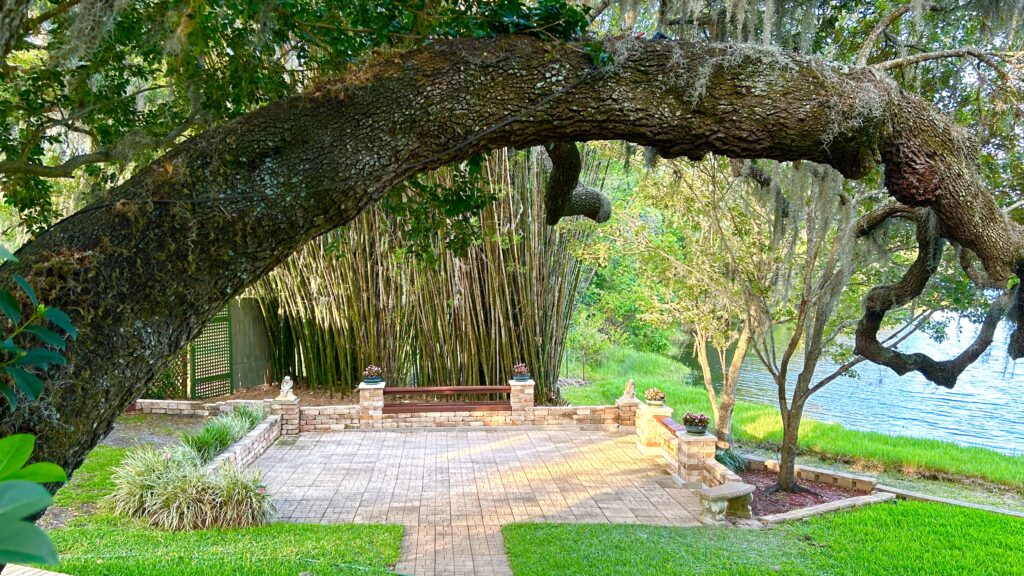 Contact us today if you think The Secret Garden may be an option that appeals to you for your marriage planning. 407-617-5622 by phone or TheSecretGardenOrlando@Proton.me by email. We look forward to talking with you.
Hits: 29