Great weddings on a budget
---
Great weddings on a budget take place at The Secret Garden year round in Orlando. In fact, we can't keep up with posting about them unless we were to hire someone to simply just sit at the computer and blog. So from time to time I find a few minutes to show you some new scenes and drop a few congrats on our site.
---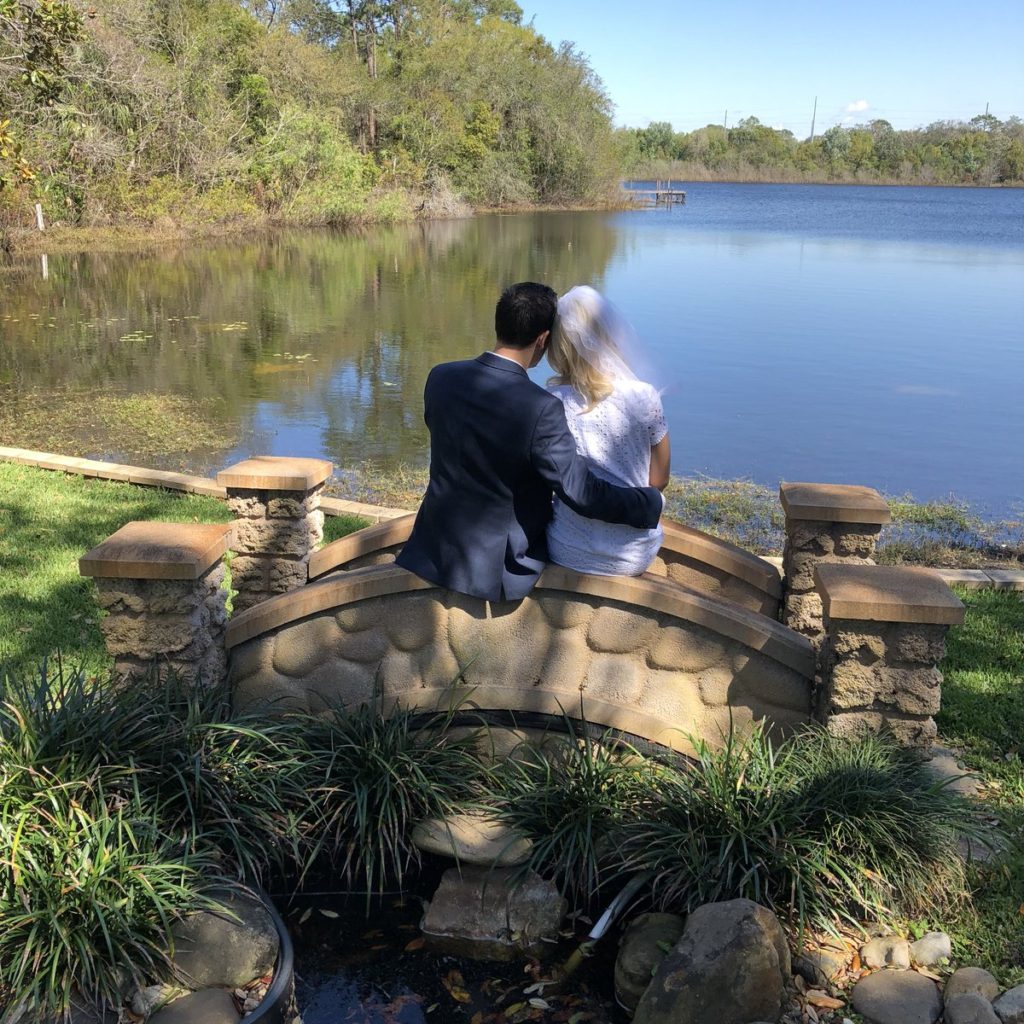 It surprises many on the distance that our customers travel from to get married here and the UK is among the most frequent although we get people visiting us from everywhere else. Doing the theme park vacation in Orlando makes it very easy for travelers to go to the courthouse to get a marriage license and then tie the knot with Rev. Gary Davids. The photos are always exclusively and professionally shot as The Secret Garden is also the home of Abba Photography.
---
Reserving your wedding with us couldn't be easier. Visit our contact page for excellent service.
---
We would like to take this moment to thank and congratulate Chelsea and Byron who visited recently from Canada. They arrived at our garden venue single and left as a happily married couple. It's the magic that we get to witness time and time again here. Maybe it's the "live oak tress with the hanging moss" but personally I believe it's the love two people share. 😉
---
The lake view is always beautiful but since Hurricane Irma arrived last summer the lake level has be a bit higher than normal but I feel it makes it even more beautiful. Very majestic!
Hits: 37