We love The Secret Garden!.
Welcome to "The Secret Garden" in Orlando, Florida. We invite you to have the most beautiful marriage ceremony for your intimate garden wedding just minutes from downtown. Close to hotels, restaurants and attractions. Our garden as shown in the picture above is situated on a private 14 acre lake and is surrounded by beauty. Schedule your garden viewing by calling 407-617-5622. Maximum number is up to 60 people. Our covered patio while limited to 25, serves as a great back up area if weather conditions necessitate and still allows for an outdoor feel for your wedding ceremony.
This bride and groom really did leap for joy. In fact, 2 minutes into the ceremony the bride asked the minister "Can we kiss yet"? They are not Photoshopped into the image.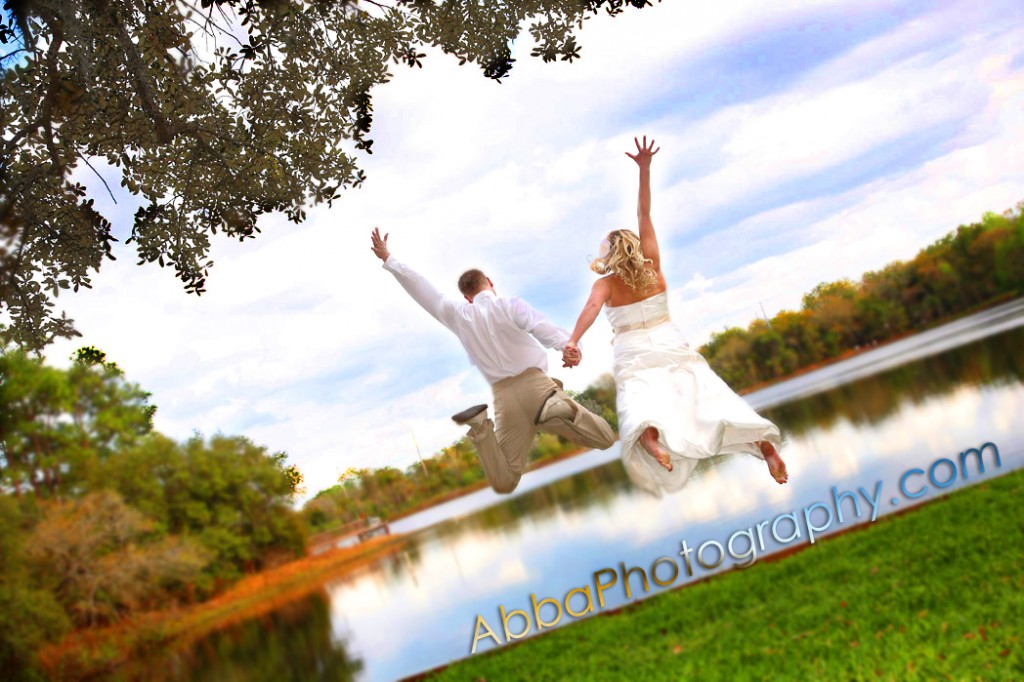 Hits: 28