Being located in Central Florida we are frequently asked if we have an inclement weather back up plan?

The answer to that is absolutely yes. It depends on the size of your event. First let me say that the weather in Florida is unlike a lot of regions around the country. Since we are a peninsula inserted between the Gulf of Mexico and the Atlantic ocean we experience rapidly changing weather patterns. That is not to say that we don't know what's coming. It is to say that when rain comes it usually comes and goes quickly.

Our back up plan is a screened in patio. It can easily accommodate 10 to 15 people for the elopement packages. It is also suitable for a larger group to duck out of a passing shower.

We offer something that not many venues will do. That is even if your event is canceled the day before we allow you to reschedule within one year from your original event date without losing any money.

Below you can see a couple of pictures of our screened in patio. It overlooks the garden and still has a very beautiful outdoor ambience.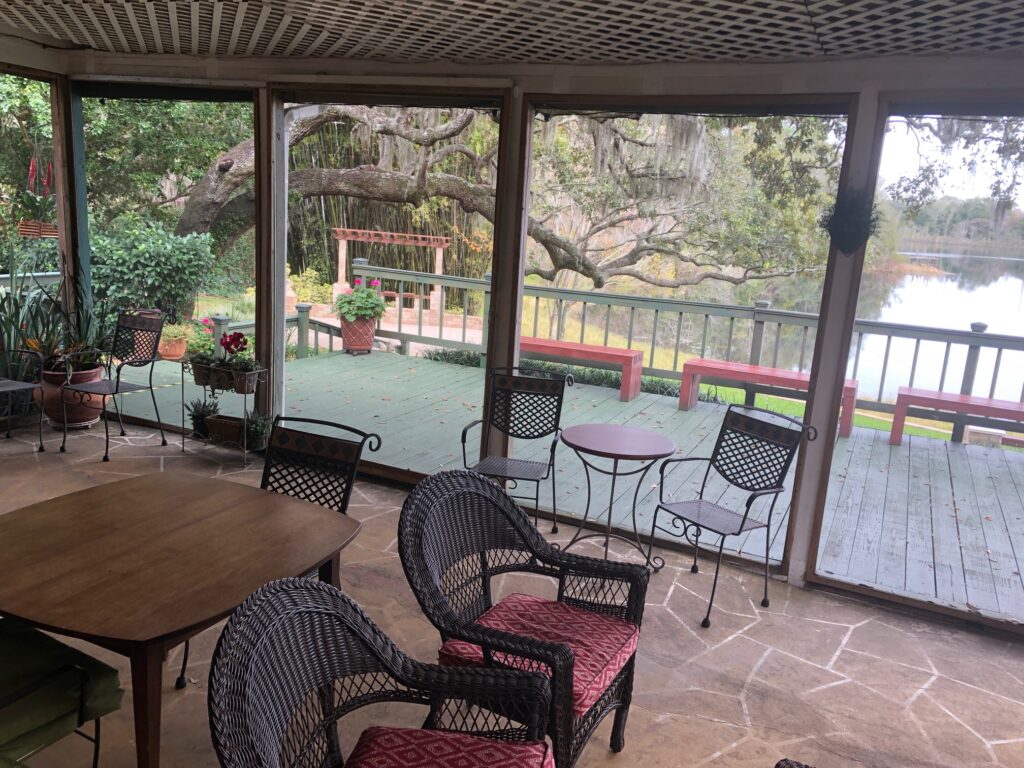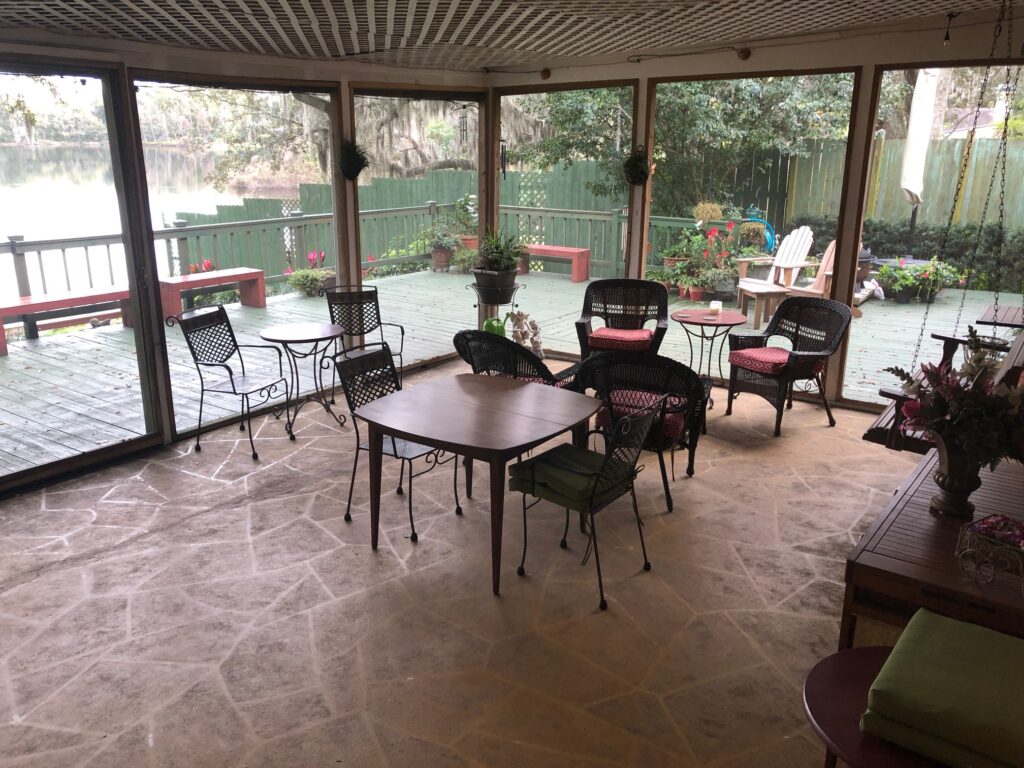 Hits: 91